IADSA Agility shows are open to all members of the association who wish to take part. Our licenced shows are designed to be fun competitions with an enjoyable and encouraging atmosphere. Listed below are the descriptions of courses and various classes that are recognised by IADSA.
Courses
There are two distinct types of courses that are set up for competitions. These are:
An Agility Course
A Jumping Course
---
AGILITY COURSE
Agility courses at our shows will generally include a full set of equipment such as jumps, tunnels, contact equipment and weave poles. However, it entirely at the judges discretion what they wish to include in their courses. A judges spends a considerable amount of time preparing the design of each course that they will judge. They must ensure that each course is safe and challenging enough for each grade section. Under our rules there should be no less than 16 obstacles on an agility course and no more than 22.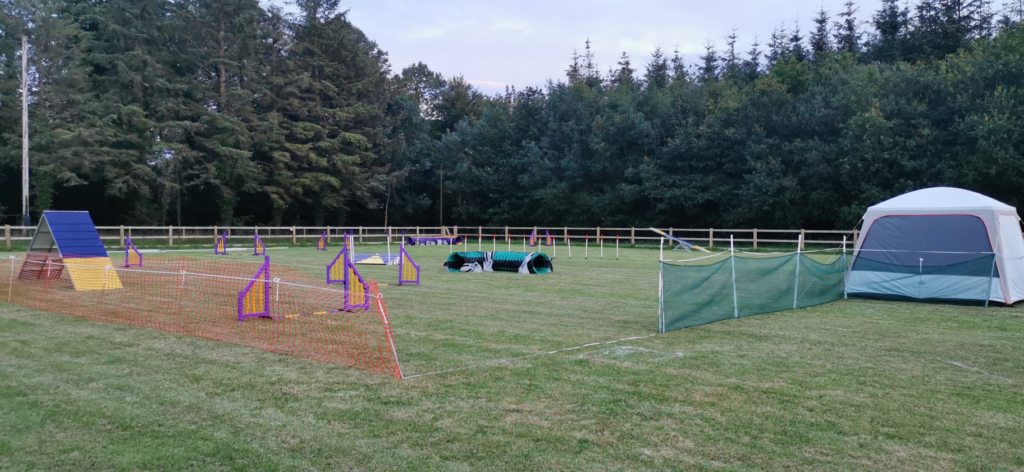 JUMPING COURSE
A Jumping course is designed to test your dog to undertake a round which does not contain any contact equipment. (i.e see-saw, A-frame or dog walk). Jumping courses must have at least 16 obstacles and no more than 20. This course can included weave poles should the judge wish to do so.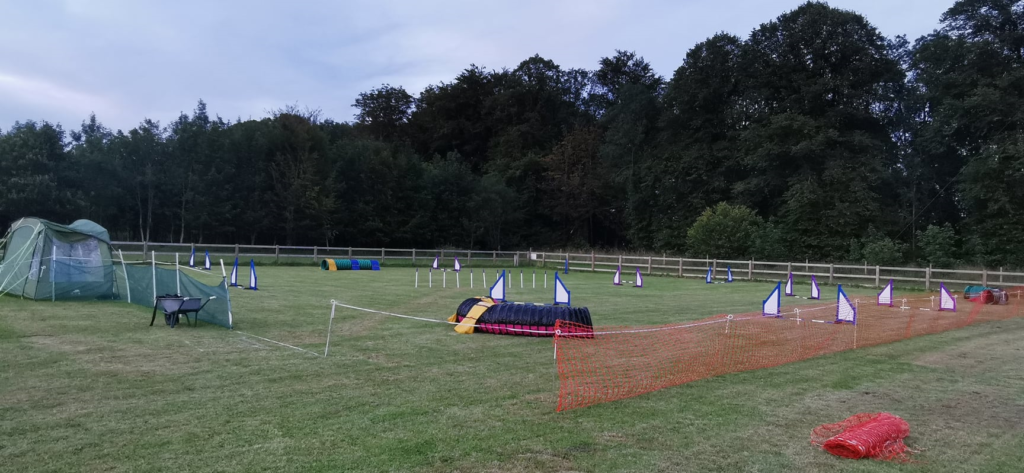 Classes
Each course that is set up allows for the running of different categories of classes throughout the timeframe of the competition. See full descriptions further below. The different categories are:
Standard Classes (all competitions)
Large
Intermediate
Medium
Small
Non-standard Classes (optional, provided at the discretion of event organisers)
Open
ABC (anything but Collie)
Nursery
Junior (Handlers)
Games
---
Large
This class can only be entered by dogs that measure over 500mm at the withers (shoulders).
Intermediate
This class can only be entered by dogs that measure over 430mm to under 500mm at the withers (shoulders).
Medium
This class can only be entered by dogs that measure over 350mm to under 430mm at the withers (shoulders).
Small
This class can only be entered by dogs that measure 350mm and under at the withers (shoulders).
---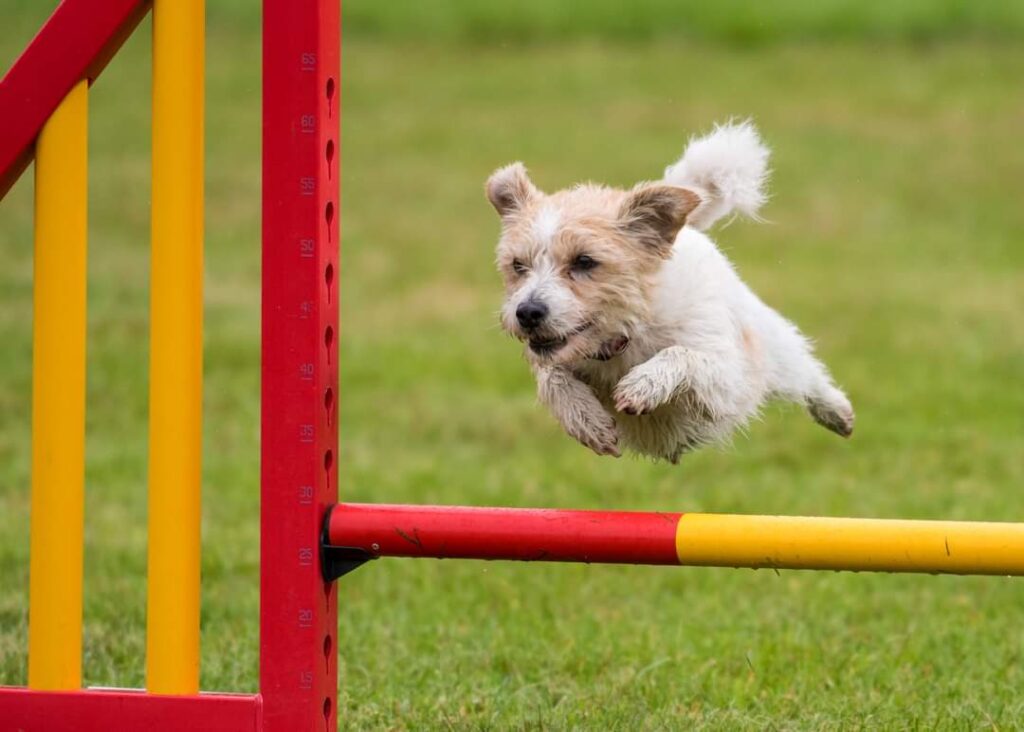 Open
This class is open to all grades (except nursery)
ABC (Anything but Collie)
This class is open to any dog entered in the large height category in an agility round that is not a border collie, working sheepdog or any crossbreed variety of the two. In the event of a dispute it is at the judges discretion to decide on whether a dog is deemed an ABC.
Nursery
Dogs must be between 15 and 20 months of age to compete in this class. This class is designed to assist beginner or young dogs to gain some hands on ring experience. The courses in nursey classes must be designed in a way that offers a smooth flowing course to young dogs without some of the more advanced pieces of equipment such as the seesaw and weave poles. It also allows dogs to jump any height their handler wishes them to jump at. If you enter your dog in this class your dog is not eligible to enter any other class on that same day. Handlers may use non-audible toys in this classes to encourage their dogs around the course, but no food on their person is permitted.
Junior
This class is open to any members the age of 18 years or under on the day of the show. Dogs will run at their official IADSA measured height, but all four heights will be combined to form one class. Handlers entering this class must also compete in at least one other class with the same dog during the competition in order to be eligible to enter this class.
Games
Games classes are designed to test a handler and dog in dealing with unique elements of a particular course such as distance control. Detailed explanations of the various games classes that can be offered at IADSA licenced events are outlined in our competition rulebook. This can be found in the forms and documents section of the website. Examples of these games classes are snooker, gamblers and team relays.